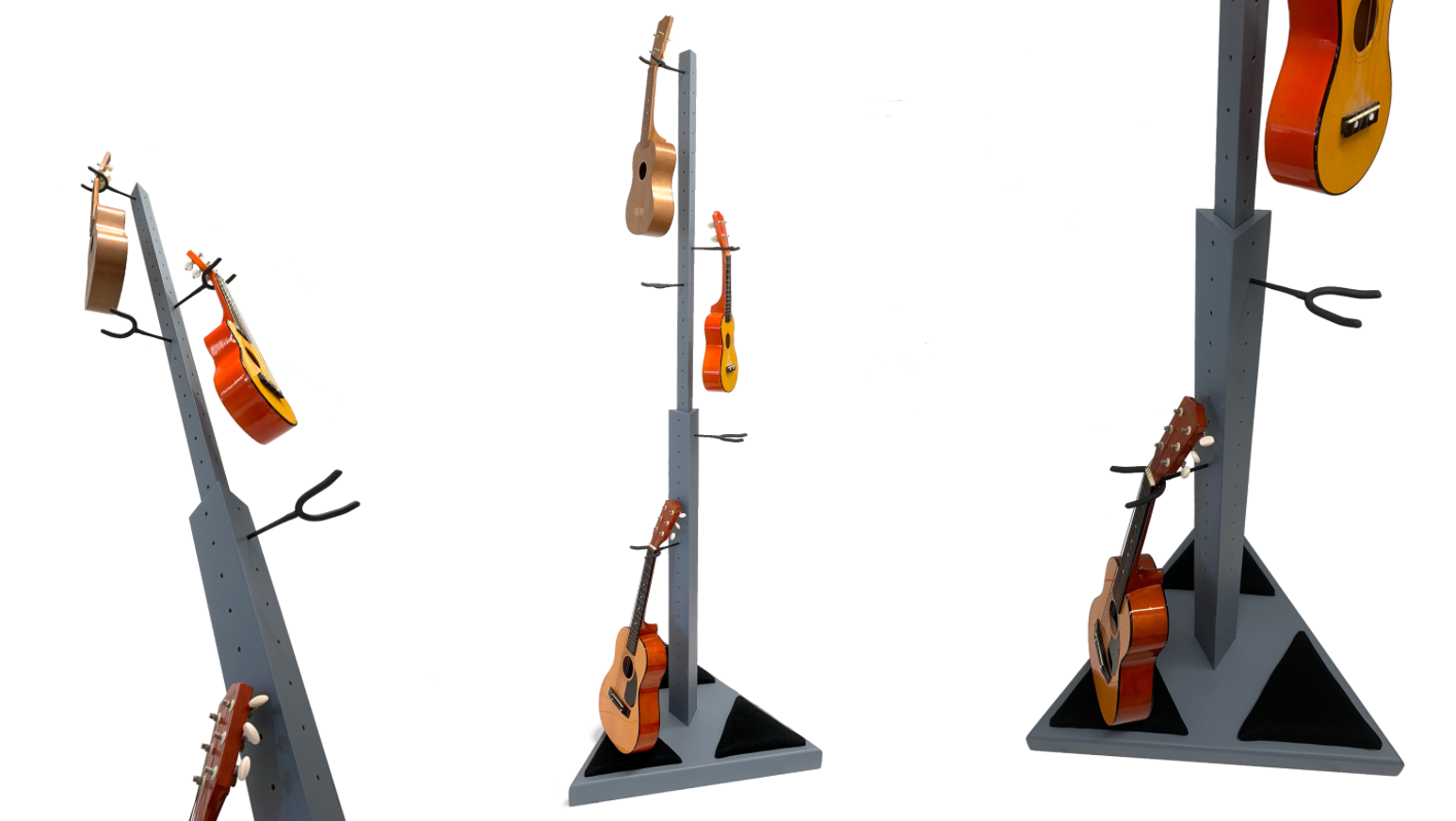 An instrument stand triptych designed as an open, closed, and passaged vessel that must include at least one biotic and one abiotic material. The colour palette must be black, grey, or white. Pictured here is the largest stand, which is adjustable from 5 to 9 feet tall and can hold up to nine instruments. 
Material: 
Baltic Birch Plywood, Ash, Fabric, Steel
Dimensions: 
30" x 35" x 65-99"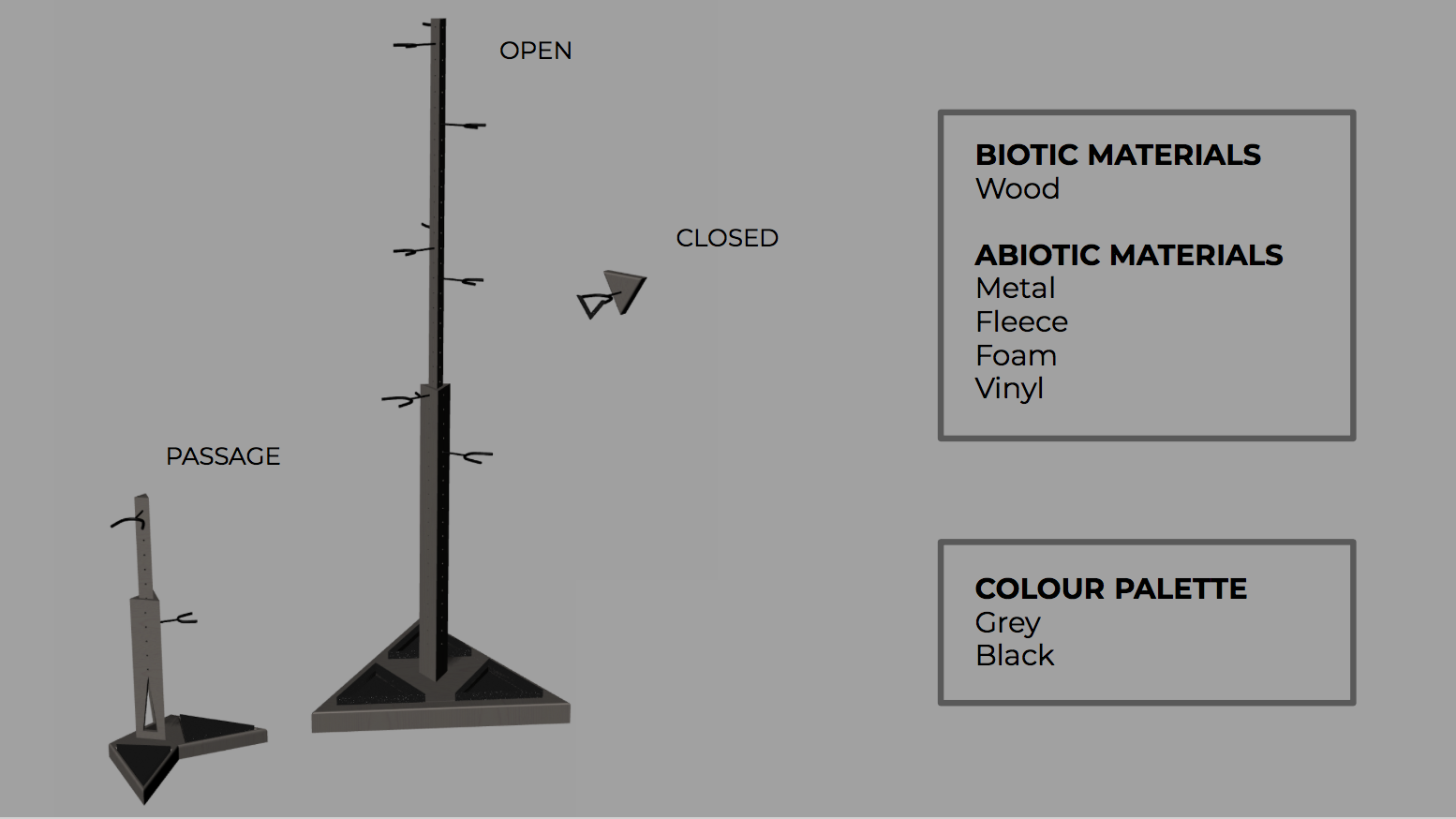 The open vessel is the taller stand (3-9 instruments).
The passaged vessel is the shorter stand (2-3 instruments).
The closed vessel is the wall mounted stand (1 instrument).