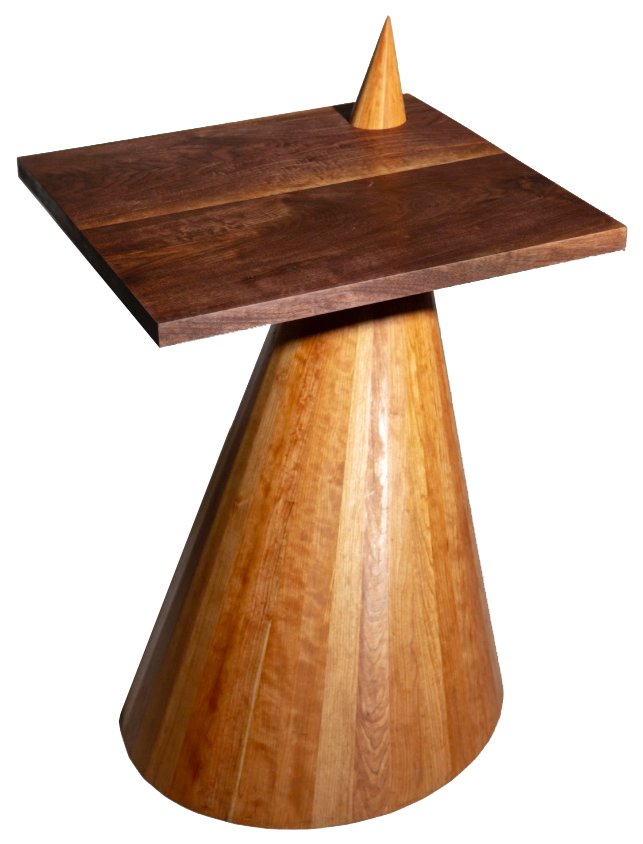 The 'Uns(table)' was created as a conversation piece. At first glance it creates the impression of instability, with the base shooting out from the floor and piercing directly through the tabletop. This piece was formed using complex construction techniques paired with a visually minimalistic approach. The relationship between simple geometric shapes connected by a friction fit creates an eye-catching form. 
This piece was featured in the 2019 Design TO Festival at Ignite Gallery.
Material: 
Cherry (Base) and Walnut (Tabletop)
Dimensions:
 22" x 22" x 34"